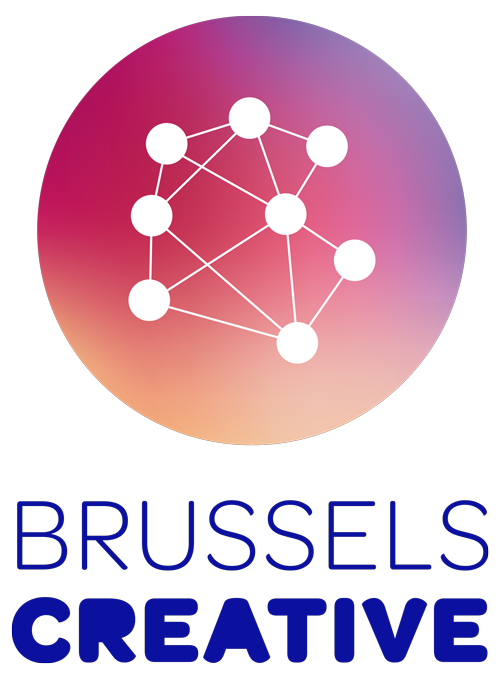 A platform for the Brussels based Creative and Cultural ecosystem gathering citizens, political leaders, researchers and business people helping our Region towards more cross-over innovation and new socio-economical initiatives having an impact on our daily lives.
Meet us during the next months on :
September 26
from 12.30pm-15.00pm at UNIZO Belgium offices
Monthly serendipity meeting dedicated to Digital Mapping of the Brussels Creative Ecosystem but also discovering the mapping exercise from the City of Ghent : meeting co-organized with Unizo, Ucm and Data Scouts
October 22-23-24
in Eindhoven from October 23 around 6pm until October 24 6pm we will meet with several cities from the Creative Ring but also visit the Dutch Design Week : detailed program on https://creativeringsumit.eu/
Monthly serendipity meeting dedicated to an exchange with other Cities : Aarhus, Barcelona, Cluj, Eindhoven, Espoo, Ghent, Kiev, Prague, Rennes, Vienna, Rennes,…
November 6
at the CIVA in Brussel from 10.30am-8.30pm
Monthly serendipity meeting happening at the Video Architecture Festival organized by ARiB : Screen.Brussels will host some workshop for Brussels Creative members showcasing AR and VR applications
December 11
from 12.30pm-15.00pm (place to be confirmed) : invitation will be send soon
Monthly serendipity meeting dedicated to Design and Urbanisation.

Brussels Creative in Action
To fund cross-over innovation Brussels Creative is positioning the region and its ecosystem in European Calls providing the opportunity for project leaders to submit their ideas under the umbrella of Brussels.  OrganiCity and WEARsustain were two great examples in 2017 but also Hack-my-Bike organized for the Brussels Region.  
In 2018-2019 more Regional and European calls will be explored as well as Corporates looking for disruptive creatives to reinvent their organisations, products and services.
We were founded by 9 organisations in September 2016 but are now one year later representing over 56 companies, institutions, associations, universities, people and projects : the quadruple helix of Brussels Region!
ACC – Ancienne Belgique – AriB – BECI – Belgian Restaurant Association – Biorganic Factory – BNP Paribas Fortis – Bozar – B Sprouts – Cabinet Minister Didier Gosuin related to economy and employment – Cabinet State-Secretary Bianca Debaets related to digitization and smart city – Cabinet State-Secretary Cécile Jodogne related to export – CIRB – Civic Innovation Network – Co.Station – Creative Belgium – Creative District – Creative Ring – Cronos – Datascouts – DigitYser – Febelgra – Egg Change – ENOLL – eMove – Erasmus Hogeschool – Explore – Extensa – Fabulous ID – iCab – iMEC – Innoviris – Inspire – Izeo – KBC Startit – La Loterie – MAD Brussels – Namahn – Of Cores – Press Club – Prométhéa – Publiq – RAB/BKO – Région de Bruxelles-Capitale – Sensifai – Screen.Brussels – SmartBE – Sociale Innovatiefabriek -Tours&Taxis – UCM – Unizo – VO Groupe – VO Europe – Voice – VRT Sandbox – VUB
If you believe in cross-over innovation, serendipity and diversity, join us.  We're meeting monthly at least one time somewhere in a vibrant place debating about a theme that matters for our region!  You can connect with us and see how to become member of our platform.
Mapping Creativity, Innovation and Entrepreneurship in Brussels Region
To organize a local ecosystem and move towards a model known as an Ecosystem-as-a-Service, you have to map within your Region the stakeholders understanding who does what and who collaborates with whom.  Together with the Creative Ring partner We Connect Data, specialized in data intelligence, we've developed a first map identifying and profiling more than 500 projects, communities, companies, associations, leaders, institutions, authorities and believers of cross-over innovation, creativity and entrepreneurship.  The work is never finished as it's a living ecosystem but it's a starting point to drive a large initiative at the level of the entire city or region.